The recreation January 18, 2020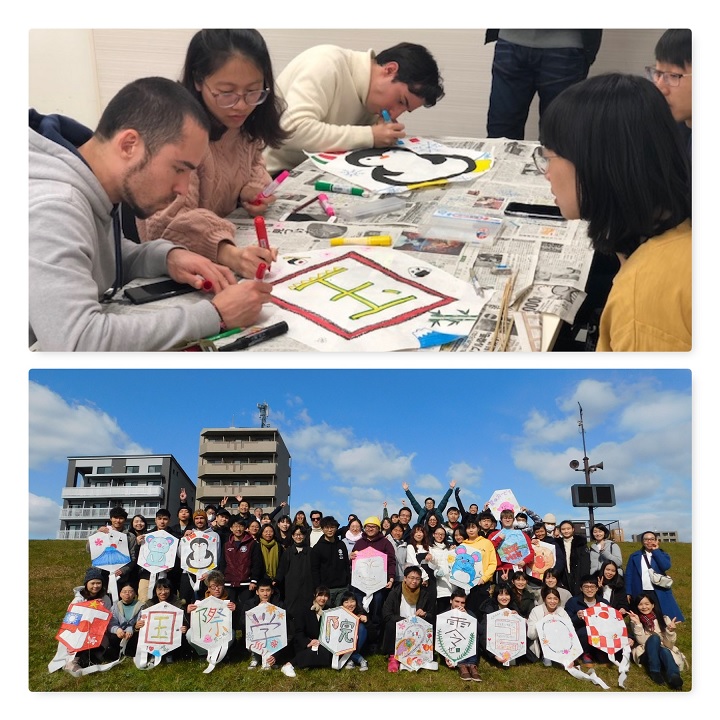 For winter recreation, we experienced Japanese traditional games.
Each team made the original kite and we went to flew these kite.
After kite flying, we also played Hanetsuki, Otedama, Kendama etc.
Most of students had never tried these games, but everybody enjoyed this day with new friends and good weather!