The graduation ceremony Dec.21. 2018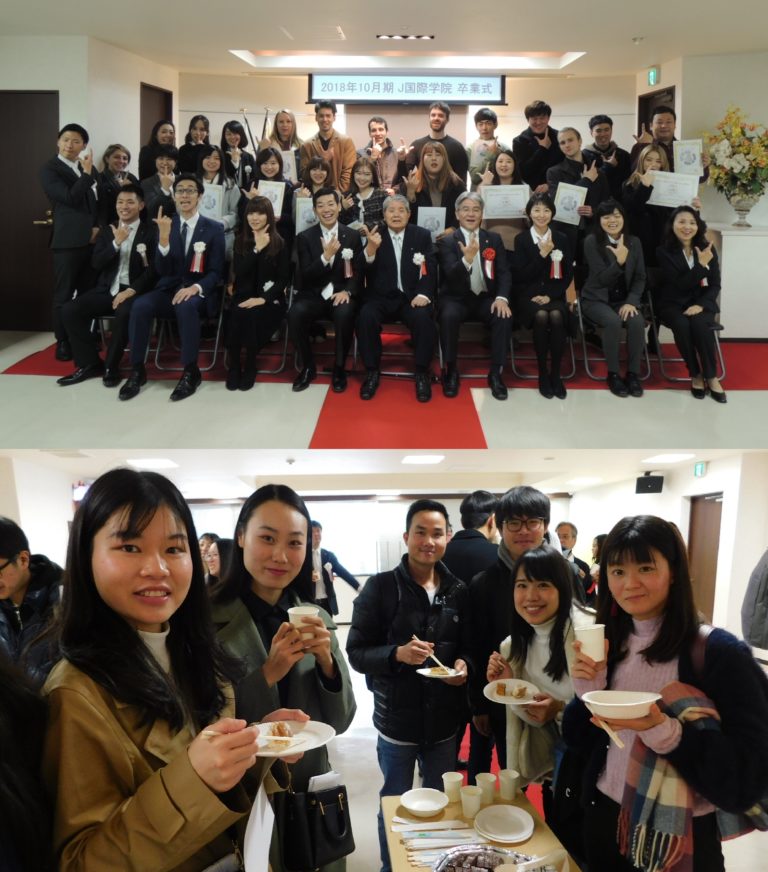 On December 21 2018, we had the graduation ceremony for October term.
We saw many graduating students having conversations reluctantly with classmates.
Everybody has the different path (going home, working in Japan, etc), we always cheer for your future.
We all are looking forward seeing you again.
Congratulations on your graduation!