The field trip May 13 & 15, 2019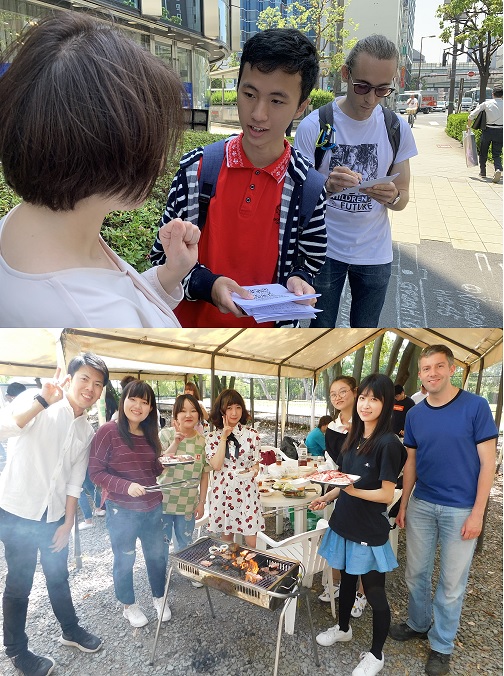 We had the field trip on May 13 and May 15.
This time, we had the topic about what Japanese people do in the holidays, so students went to Hommachi area and gave the interview to Japanese people.
After the interview, we went to Hattori Ryokuchi park and had the BBQ. It was a nice weather and everyone enjoyed BBQ with classmates and teachers.