The Entrance Ceremony Oct.05, 2017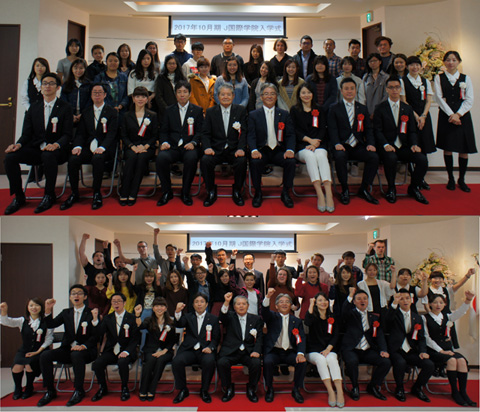 We welcomed October students at J Kokusai Gakuin! We have new students from 16 different countries. Everybody looked very nervious at the entrance ceremeny but they had a lot of fun at the welcome party!
Everyone, school staff will back up your studying Japanese and living in Japan!
P.S. we do have many ceremony pictures on Facebook. Please check them out!