October Graduation Ceremony Dec. 23, 2020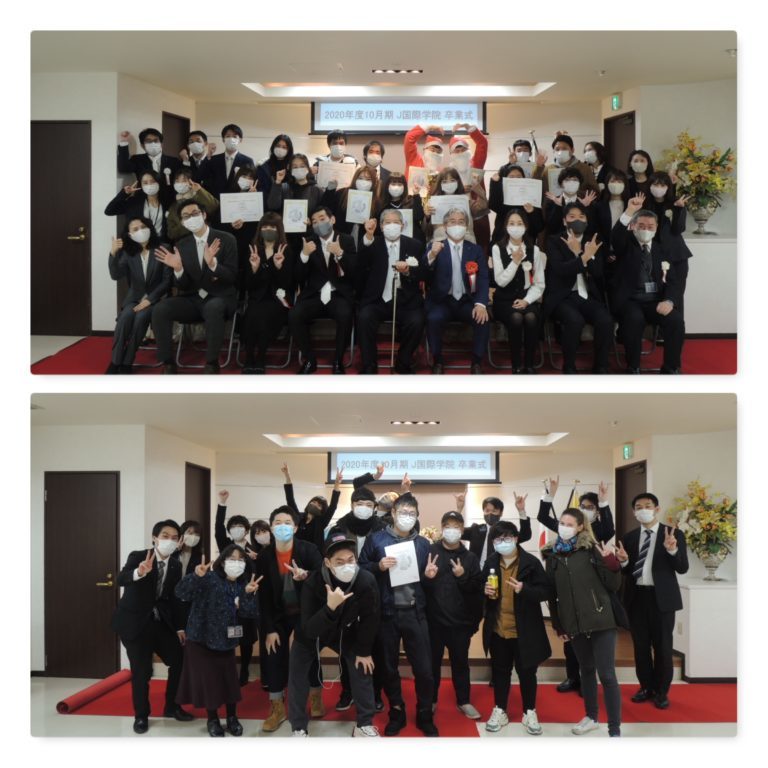 We had the graduation ceremony in December 23, 2020. The COVID-19 does not look calming down soon but everybody did their best studying while preventing the infection.
Everyone has a different path, going home, staying in Japan with Working Holiday visa, working in a company in Japan, but we always have your back. We hope to see you in the future without a facemask.
Congratulations on your graduation!