Infection prevention with photocatalyst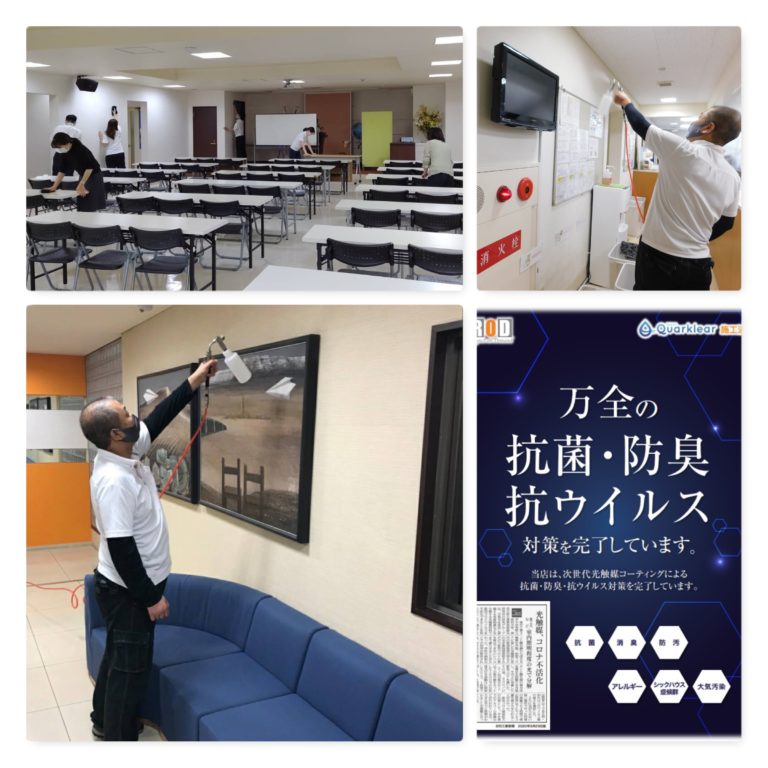 At J Kokusai Gakuin, we take temperature on each student and sanitize their fingers everyday. We also sanitize the school building, ventilation occasionally for prevention of COVID-19.
This time, we used the item called photocatalyst (99.7 % of new virus will be inactivated within one hour) and coat with it the entire building.
All of school staff cleaned every classrooms, bathrooms, stairs, desks, chairs and photocatalyst were applied.
We are doing our best for students can come to school with safe mind.