The volunteers in summer festival July 24, 2018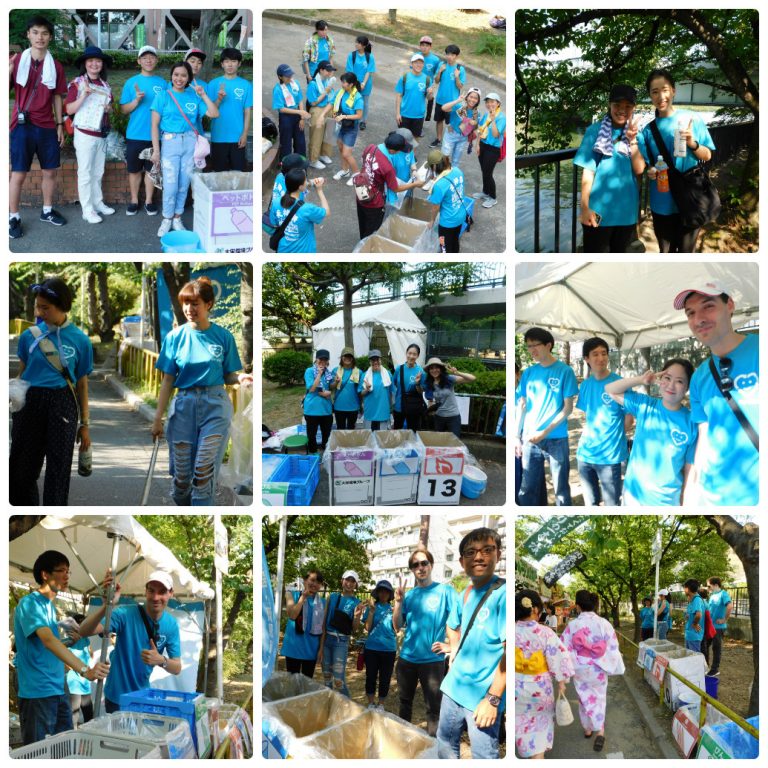 The students in business class participated one of 3 biggest summer festival in Osaka TenjinMatsuri as volunteers to reduce the trash for environment.
They did the volunteers work with Japanese people and had the valuable experience about team work, responsibility, ability to take action, environment and communication.
It was very hot day but students did their best to work as volunteers.