The Intermediate class May 20, 2019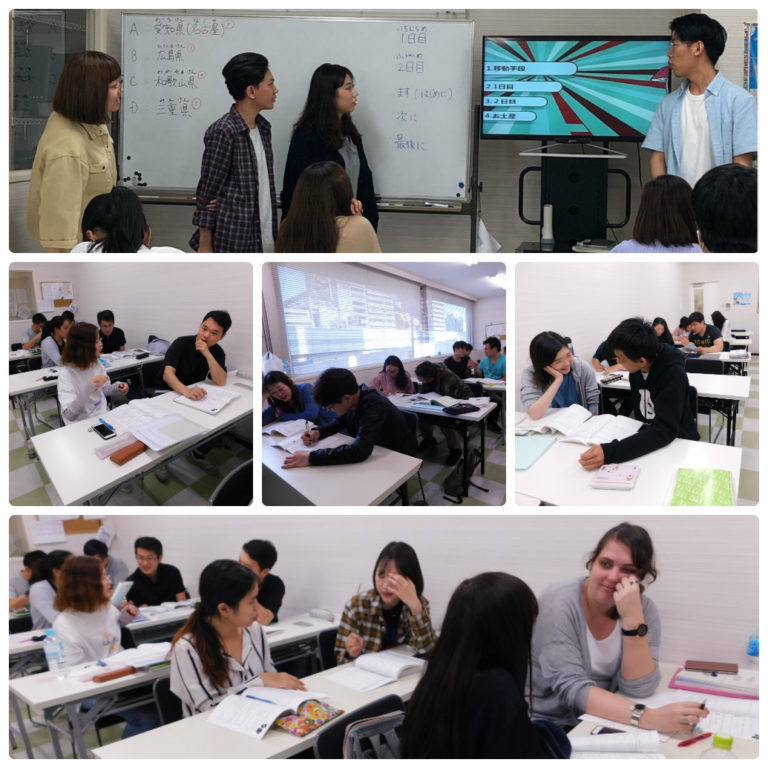 Intermediate 2 level, we had the group presentation of travel plan in Japan. Some group had the presentation with using power point, some of other groups took turns to speech in front of classmates. Each groups had the originality and it was fun to see their presentation.
Intermediate 1 level, they introduced what is the event in home country. It was the pair-work assignment and they enjoyed to know other country's culture and events.