The guest speaker Sep. 07, 2020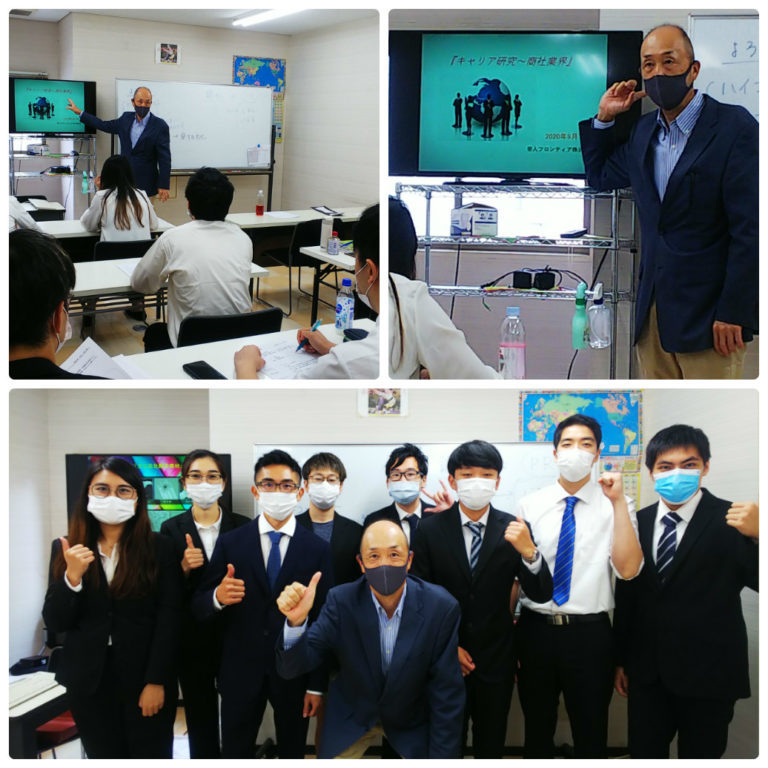 We welcomed the guest speaker who is working in chemical fiber company in Osaka which is established more than 100 years.
When we asked the chemical fiber products and development examples, we were astonished by the technologies to bring the innovation for daily life.
This guest speaker has been in charge of hiring new staff, so we received good tips about job interviews and some interview experiences.