The guest speaker Oct. 16 2018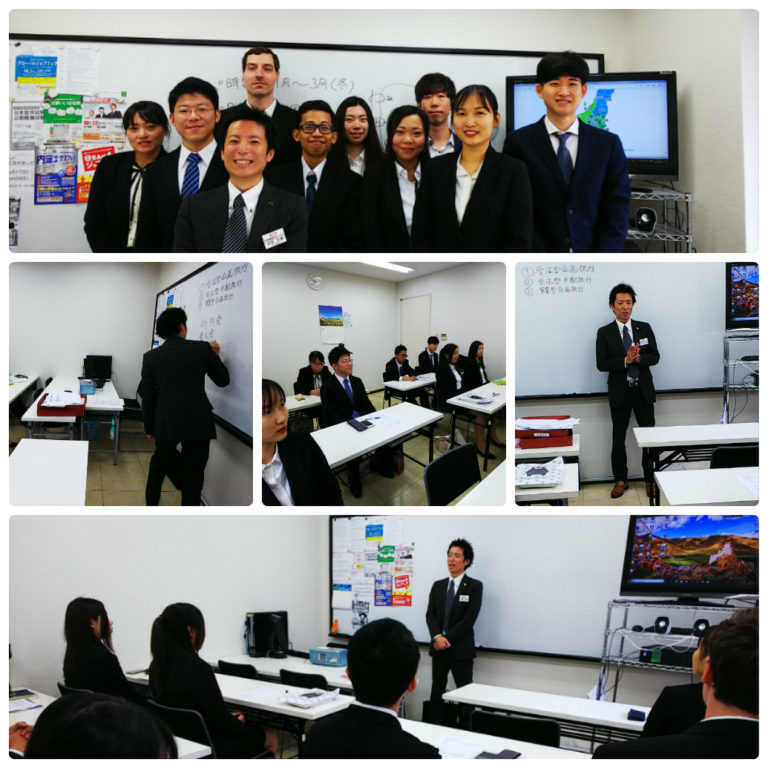 We welcomed the guest speaker Mr. Goda from KANKI TRAVEL CO.,LTD. And had the lecture about travel market, the structures of travel agency and so on.
Some of students asked him how to survive as travel agency since customers can easily book the flight or hotel at home using internet or some other sharp questions.
The students were given the task about travel plan. From now on, they are going to prepare for the presentation in 6 months. They will do their best to make the best presentation ever.