The guest speaker April 23, 2019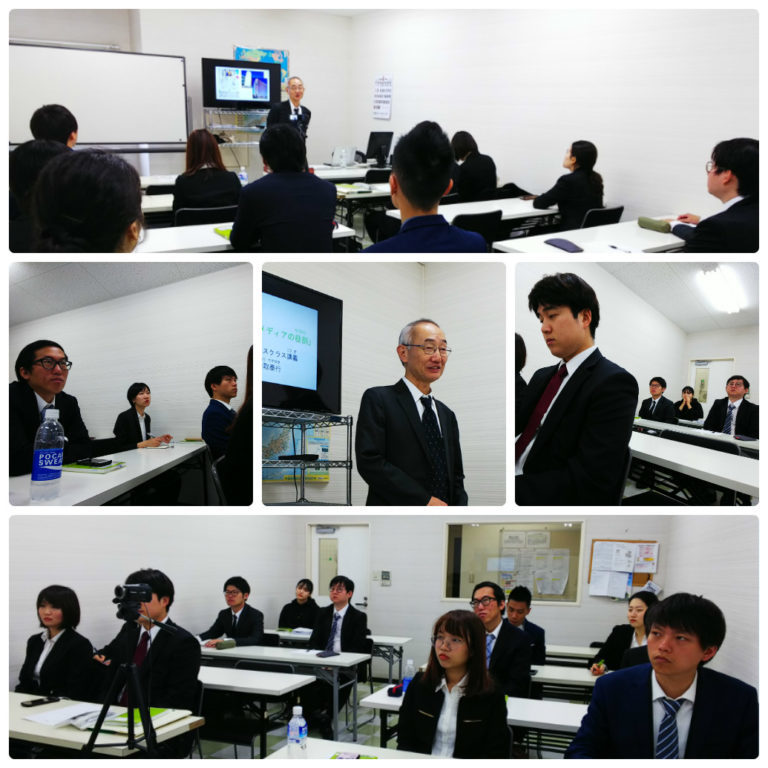 We welcomed Mr. Katori from Mainichi News Paper and were given the lecture of information society and the role of media. Everybody had the meaningful time by asking questions such as what is the plan for news paper company for future.
Lastly, the topic: how to spread the information when natural disaster occurs was given for presentation. All students in business class will discuss about this topic and prepare for presentation in 3 months.