Super Advanced Class Dec. 5, 2017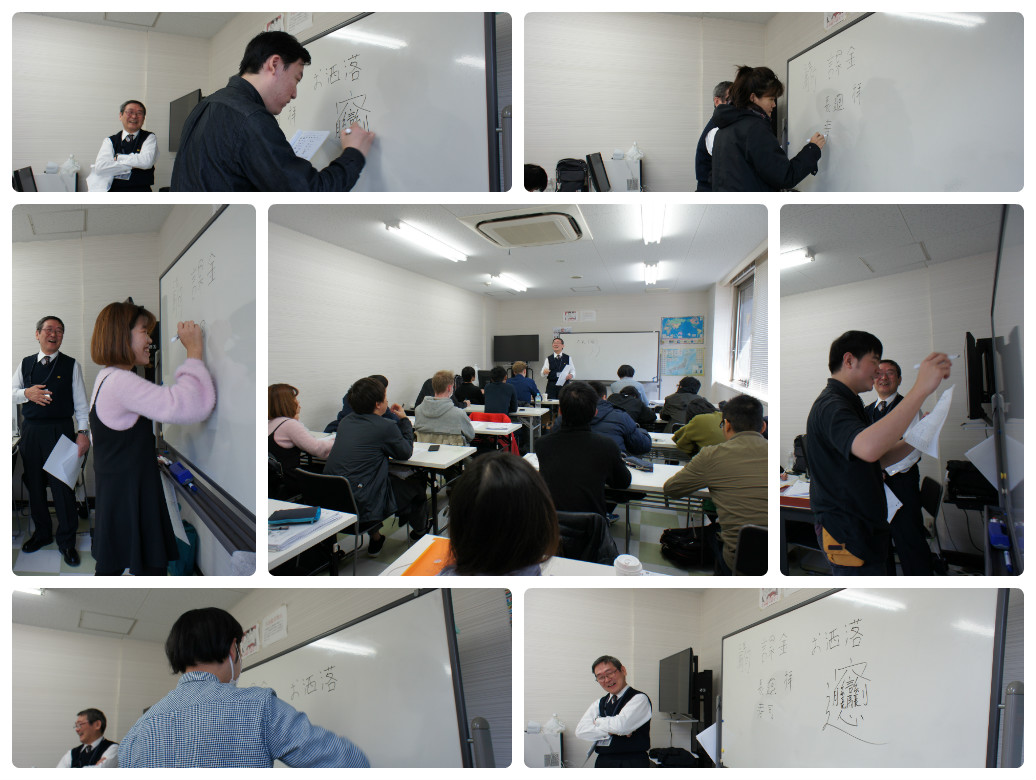 For Super Advanced class today, we had the class about learning the meaning of Kanji in order to master the speed-reading.
When the teacher asked the students "what kanji do you know?" some of them answered the kanjis that they liked such as「駒(こま)」「課金(かきん)」,
or the student liked to dress up answered 「お洒落(おしゃれ)」. One of student answered the noddle's name "biangbiangmian" (64 stroke counts for this kanji! )
It does not matter if students liked Kanji or disliked Kanji, everybody enjoyed learning Kanjis!