Night Class (after class)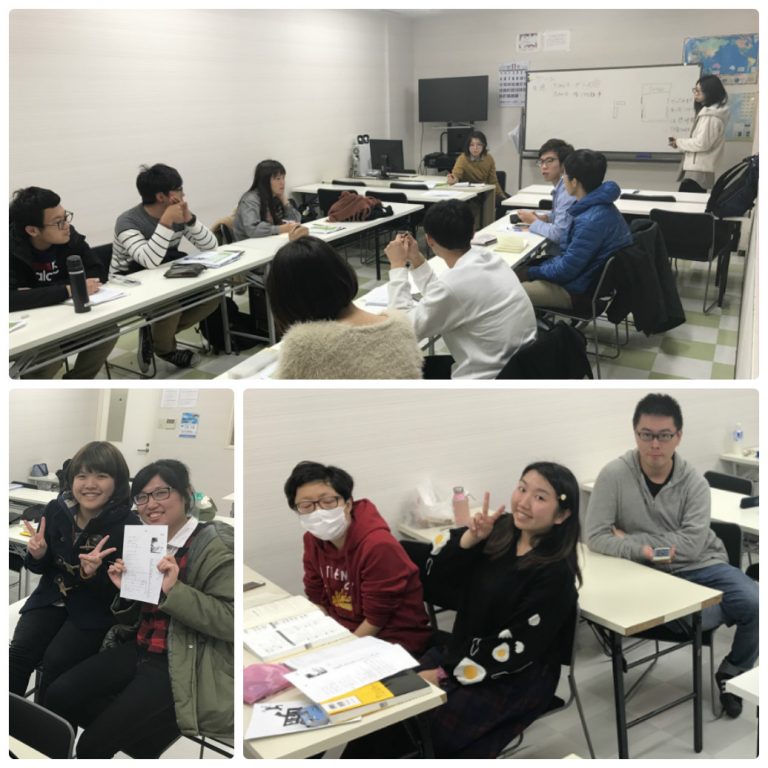 December 5 (night class),
Eventhough it was getting colder outside, there was the heated debate in one classroom.
They were discussing how to gather Japanese participants for Kokusai Koryu Party (Interenational Exchanges Party) on Dec. 25. Some people had great ideas: "making the leaflet!", "Let's go to the university has forien language course!", "Let's ask the ward offices if we can put out the poster!" etc.
Everyone is excited to making the plans for Kokusai Koryu Party.