The first aid training course (Advanced Class) January 15 to 17, 2019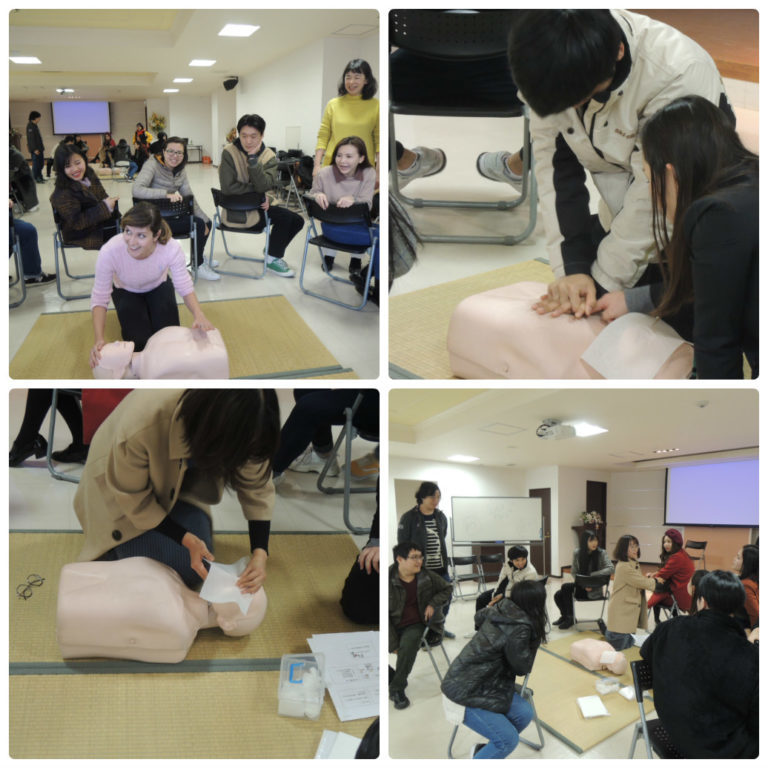 For advanced class, we had the first aid training course on 15th to 17th January. The students were given the lecture and performed how to do chest compression and cardiopulmonary resuscitation.
The students learned to have the courage to help people and importance of appropriate treatment promptly.