Practical Japanese Lesson (Feb.26,27)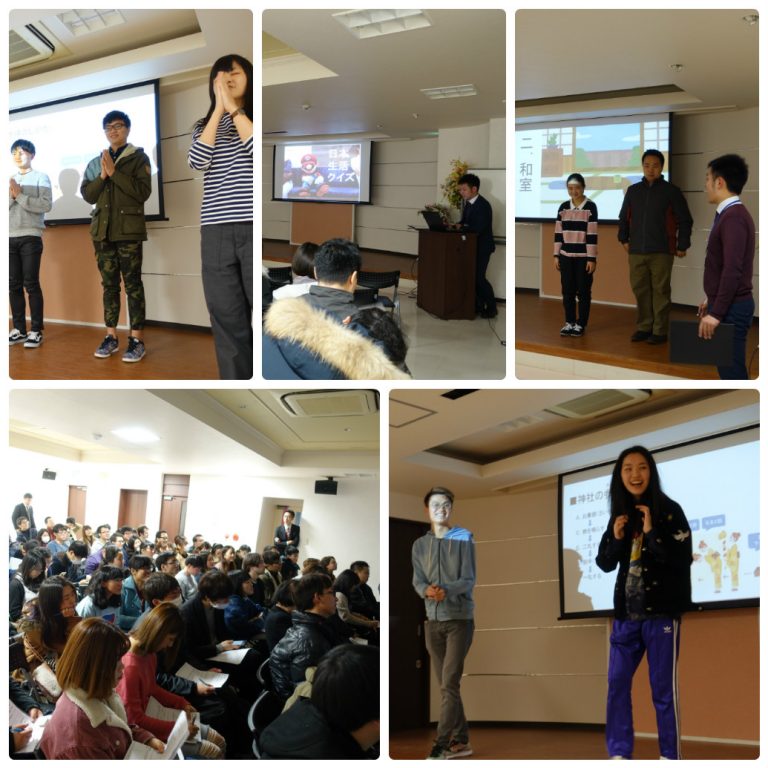 For graduating students, today, they had different class than usual.
The class covered variety topics such as HAKOZEN, how to hold chopsticks and rice bowl, the manner of how to seat in tatami room, how to Paying homage at a temple, Japanese Geography, Kansai ben etc.  Some of topics are new for students. Now their knowledge about Japan is deeper than ever.